JOYCE HINTERDING
Simple Forces
Opening Thursday 24 October, 6–8 pm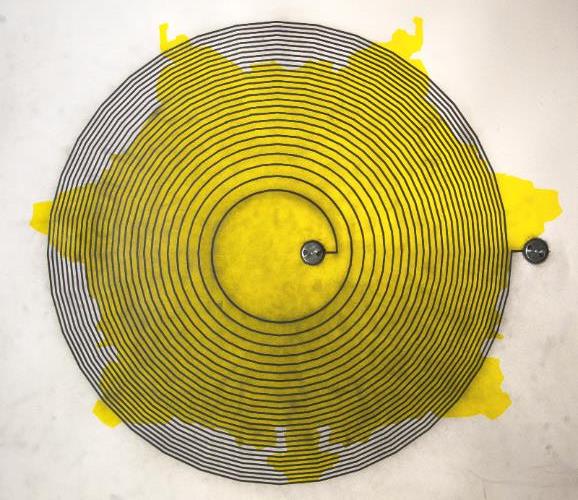 Joyce Hinterding, Loops and Fields: series 4, 2010, ink & graphite on paper, 76 x 57 cm
With sensory richness and remarkable resourcefulness, Hinterding makes us aware of the vast array of ambient energy that swathes us, all the while testing the limits – and expanded possibilities – of representation.
Patrice Sharkey, Artist Proof #1, MUMA, 2012
In Simple Forces, Joyce Hinterding considers the aesthetics of our electromagnetic environment through a series of conductive graphite drawings and installations. Hinterding's work finds a compelling balance between physics and aesthetics, a practice immersed in the strange territory between a field and the force it is able to generate. Hinterding's work articulates and responds to iconography, philosophy and deep science – transforming matter into ideas, and ideas into matter.
BREENSPACE
Level 3, 17–19 Alberta St
Sydney, NSW 2000
Australia